Vision & Eye Exams In Boca Raton, FL
When was the last time you've had a vision exam? If you can't remember off the top of your head, it's already been too long. Regular eye exams are important for good eye health. Both children and adults should make it a priority to see their eye doctor often.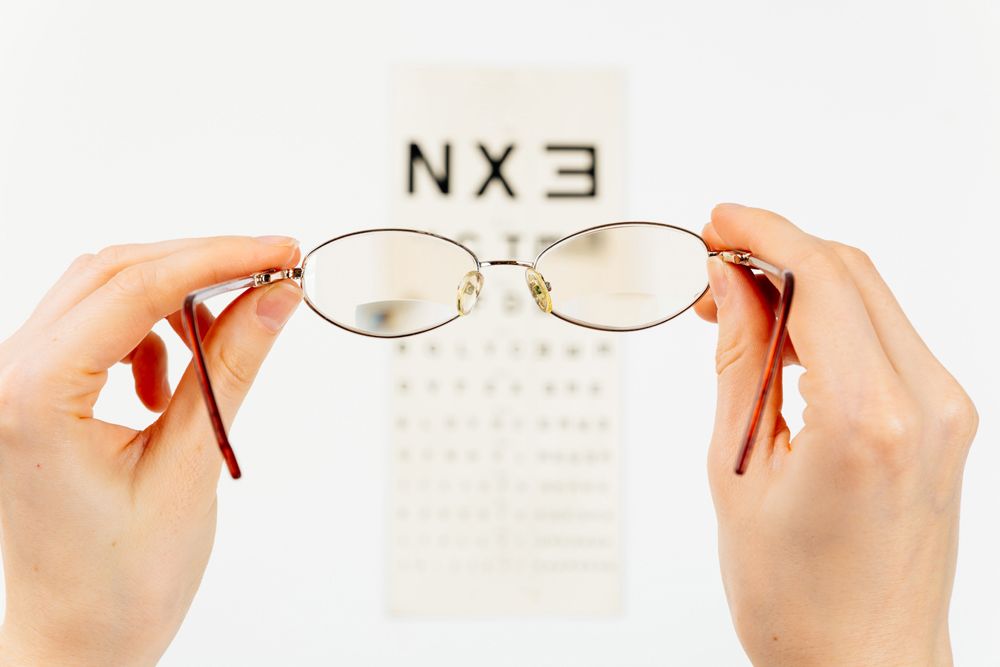 How Do Eye Exams Differ Depending on Age?
As a child grows, they develop a lot of skills they'll use throughout their lives. If these skills aren't developing correctly, your eye doctor can detect that with an eye exam for infants or children.
These vision tests focus more on hand-eye coordination, peripheral awareness, focusing skills, eye movement, dual eye coordination, distance vision, and near vision.
Such eye skills are still important as we get older, but these are also fully developed by adulthood. For that reason, an exam would be more likely to focus on vision as well as eye disease risk.​​​​​​​
Which Conditions Does a Vision Exam Screen For?
Although some of the tests are uncomfortable, they can potentially save your vision. Your eye doctor is screening for eye diseases and conditions like:
Glaucoma

Color blindness

Presbyopia

Myopia

Hyperopia
Why You Need Annual Vision Exams
As a child grows up, their vision needs can change from year to year. They may be more likely to outgrow their prescriptions as their eyes continue to develop.
For adults, they should be diligent about annual exams to prevent the development of many eye diseases. This becomes especially true after you turn 40 when your risk of getting vision-robbing conditions like glaucoma increases.
What to Expect During a Typical Eye Exam
If it's been a while since your last eye exam, you may be nervous. There's no need to be. Your appointment should start with a conversation with the eye doctor. Here, you'll talk about your last vision exam, your prescription eyeglasses or contacts (as applicable), and your current vision.

Then the eye doctor will begin the various tests that can detect poor vision, eye diseases, and other conditions. Those tests are:
Noncontract tonometry and applanation tonometry for glaucoma

Retinal examinations

Slit-lamp examinations to detect eye issues

Color vision testing

Perimetry or visual field tests, including automated periphery, tangent screen exams, and confrontation exams

Refraction assessments

Visual acuity tests

Eye muscle tests


Click Here to Learn About Pediatric Eye Exams
About Eye Site Vision Center
Are you looking for an optometrist in Boca Raton, Lighthouse Point, or Coral Springs? If so, contact us at Eye Site Vision Center. Besides offering eye exams, our other services include sunglasses fittings, frame selection, sports vision treatment, computer vision treatment, vision therapy, LASIK, Ortho-K contacts, hard-to-fit contacts, and contact lens exams.

Here's how to schedule an appointment at any of our three locations:
In Coral Springs, call (954) 344-3937 or visit us at Eye Site Vision Center on 2344 North University Drive

In Lighthouse Point, call (954) 943-3779 or visit us at Eye Site Vision Center on 2490 North Federal Highway

In Boca Raton, call (561) 479-1411 or visit us at Eye Site Vision Center on 9874 Yamato Road, Suite 120